Medical Director
Mark Benfield, MD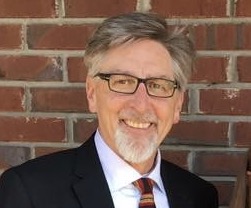 Dr. Benfield received his undergraduate and medical degrees from Tulane University. He was then an intern, resident and chief resident at the University of Alabama at Birmingham (UAB). His fellowship training in Pediatric Nephrology was at the University of Minnesota.
Dr. Benfield joined the faculty of UAB Department of Pediatrics in 1990 and over the following 20 years achieved the rank of Professor of Medicine. During his tenure there, he was named medical director of Pediatric Dialysis, Pediatric Transplantation, and Director of the Division of Pediatric Nephrology.
Dr. Benfield has committed over 20 years of his career to the clinical care, study and research of children and young adults with kidney disease and transplantation. He has served in many leadership roles of multi-national education and research organizations focused on these problems. He has also served on the scientific advisory committees of many parent based groups including the Cystinosis Research Network and the Lowe Syndrome Association.
Dr. Benfield has embarked on this new direction in his career to allow him more flexibility and freedom to focus on providing the best clinical care available anywhere in the most compassionate and efficient way possible. If you have any thoughts or suggestions that will help us achieve these goals more effectively do not hesitate to contact him – Benfield@pednephal.com.
---
Administrative Director
Michelle Benfield, RN BSN CCRC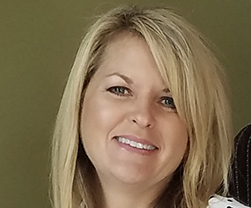 Michelle Benfield received her nursing degree from UAB and joined Children's Hospital as a nurse in the Pediatric Intensive Care Unit. Over the next 20 years, she served in many different roles at Children's Hospital and in the private sector. Among them she provided patient care and leadership roles in the Pediatric Intensive Care Unit at Children's Hospital of Alabama. She helped start and manage a private clinical research organization. With this background she re-entered the Children's Hospital and UAB system where she helped develop a large nationally recognized research group in Pediatric Nephrology. She helped found and served as the first President of the Alabama chapter of the Association of Clinical Research Professionals. She helped develop and participated in many educational efforts at UAB to train new clinical research coordinators and investigators.
Michelle will join Pediatric Nephrology of Alabama, PC as the Administrative Director. In this role she will develop and manage the systems that will allow us to meet our mission of providing the best care available in the most compassionate and efficient way possible. These systems will include every aspect of our practice including office systems, billing and collections, nursing care and education. If you have thoughts or suggestions that will help us meet our goals more effectively do not hesitate to contact her – embenfield@pednephal.com.
---